Cultivate habit of growing plants: Prathipati to people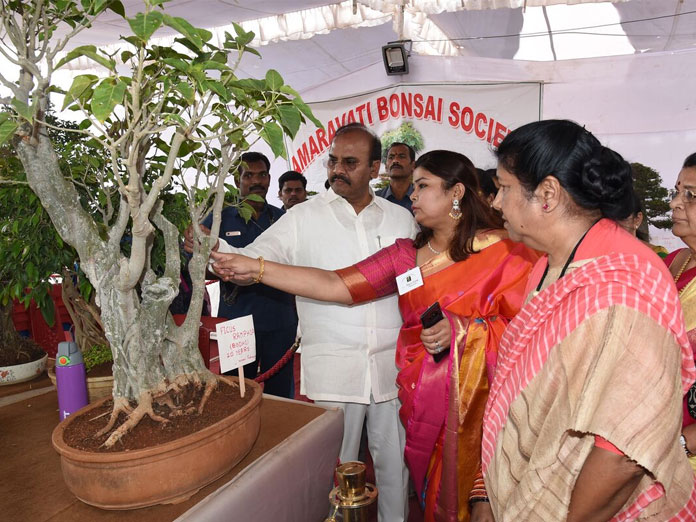 Highlights
Civil Supplies Minister Prathipati Pulla Rao said that people should cultivate the habit of growing plants for conservation of environment
Vijayawada: Civil Supplies Minister Prathipati Pulla Rao said that people should cultivate the habit of growing plants for conservation of environment.
He visited the plants and flowers exhibition being organised at the Swarajya Maidan on Saturday and delighted to see the variety of plants and flowers.
Harita Priya plants flowers society, Amaravati Bonsai Society and Vijayawada Municipal Corporation are jointly conducting the plants and flowers exhibition at the Swarajya Maidan.
Addressing on the occasion, Prathipati Pulla Rao said the environment protection would be possible with growing of plants and trees. He appealed to the people to cultivate the habit of growing plants.
He praised the Harita Priya society for promotion of plantation for the past 25 years.
State Mahila Commission Chairperson Nannapaneni Rajakumari, Harita Priya plants and flowers society president T A Rani, secretary Yarlagadda Chitra, Rose Society of Andhra Pradesh president A Sitamahalakshmi and others were present on the occasion.
Minister Pulla Rao hoisted the tri-colour at the Swarajya Maidan to mark the Republic Day celebrations. The exhibition will conclude on January 27.
Subscribed Failed...
Subscribed Successfully...