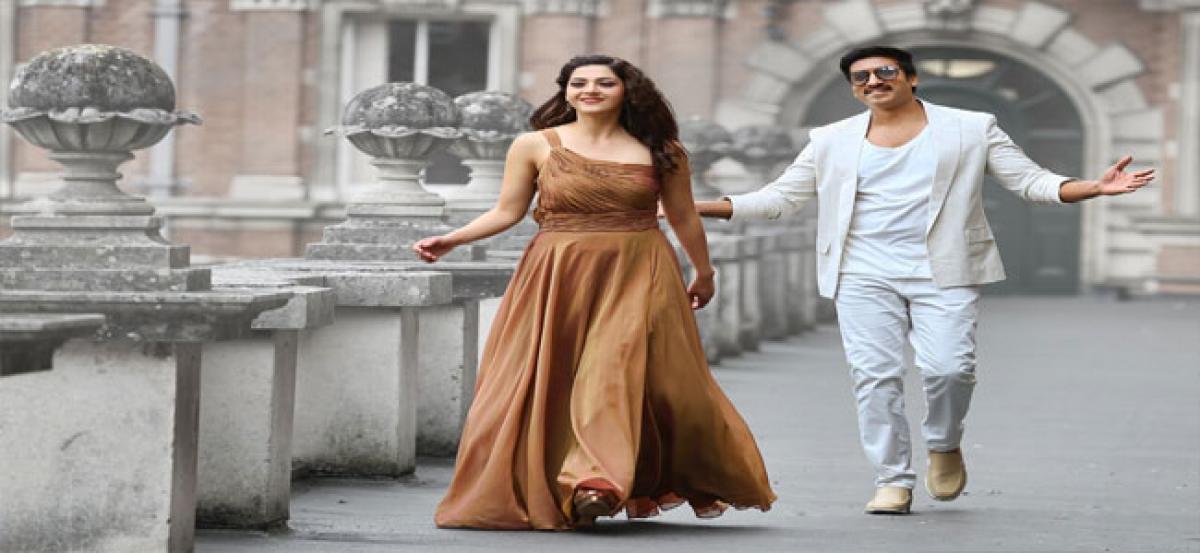 Highlights
Milestone films of actors usually have a dual problem The main one is to retain the aura surrounding the achievement in this case, it being Action Star Gopichands 25th film in a career of over 17 years Then comes the selection of a storyline and how it should be actionoriented or familyromance oriented or a mix of both etc
Milestone films of actors usually have a dual problem. The main one is to retain the aura surrounding the achievement (in this case, it being 'Action Star' Gopichand's 25th film in a career of over 17 years). Then comes the selection of a storyline and how it should be – action-oriented or family/romance oriented or a mix of both etc. This initiative is taken up only if the team has decided to lend a different image or positioning to the hero in question.
Rather blessedly, our hero does not do anything extraordinary, even if the film says in its tagline 'for a cause'. Of course, the Telugu film directors do not want anything more than a magical turn for their ventures even if it is formulistic and has sequences which fans have seen hundreds of times over. The continuing obsession over foreign locale shoots and unwanted grandeur to establish the superhero status has been seeing a diminishing value among the viewers of late.
Yet, by making our protagonist a smart, IT-savvy, modern day Robinhood with his real-life identity revealed at the final part of the film, director Chakravarthy Reddy revs up the proceedings pretty comfortably till the interval. There are enough episodes to highlight the simply skillful techniques our man adopts to beat the evil types hands down, again and again. Everything else about the film is absolutely bang on target – a dumb heroine in the form of Mehreen Pirzada whose only task is to run behind a bemused hero, an overdoing comedy team led by Prudhviraj and perfectly set twists to the plotline which fits an average entertainer.
Bringing back Mukesh Rishi after a break and giving more screen space to Sampath Raj to represent the villainous elements, the film promises a faster pace towards the climax. Unfortunately, to counterbalance the sentiment genre in the movie, Reddy introduces too many sub-plots and drags the last few reels in a preachy climax in a court, where the public are told for the umpteenth time that they better behave responsibly and stay clear from bad politicians who are out to loot them. Such types of vigilante activism have been seen quite too often in Indian cinema, which only makes this film an avoidable one.
BY K Naresh Kumar
Subscribed Failed...
Subscribed Successfully...