Bigg Boss Telugu Season 2: Episode 43 Highlights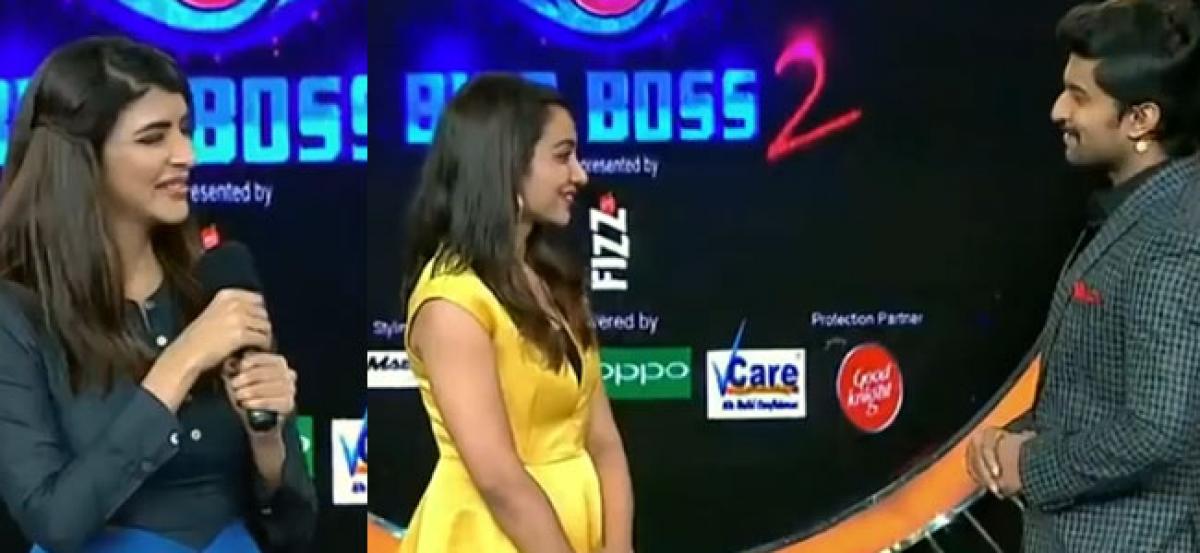 Highlights
As usual, Natural Star Nani made his entry into the Sundays episode and observed the footage of the earlier day Soon after calling it a day on Saturday, the housemates have dispersed But Tejaswi, Samrat and Tanish have sat separately and discussed the elimination Tejaswi expressed confidence that she is going to be evicted from the house
As usual, Natural Star Nani made his entry into the Sunday's episode and observed the footage of the earlier day. Soon after calling it a day on Saturday, the housemates have dispersed. But Tejaswi, Samrat and Tanish have sat separately and discussed the elimination. Tejaswi expressed confidence that she is going to be evicted from the house.
The next day Nani sent Lakshmi Manchu to Bigg Boss house as she turned up for the promotions of her film Wife Of Ram. Lakshmi Manchu entered the house and interacted with the housemates for some time. She toured the Bigg Boss and also gave some tips to the housemates. Later, she played a game with Nani and the housemates. In the end, before leaving, Lakshmi Manchu took the responsibility of announcing the name of the contestant who is going to be eliminated from the house. It is none other than Tejaswi Madivada.
After her eviction from the house, Tejaswi came on to the stage and has spoken about the housemates and gave marks for them. Nani conveyed the same to the housemates again. Tejaswi told Tanish and Samrat to play their own games and dispersed. Tejaswi landed the Bigg bomg on Ganesh.
Subscribed Failed...
Subscribed Successfully...