Bigg Boss Season 2: August 7th Episode Highlights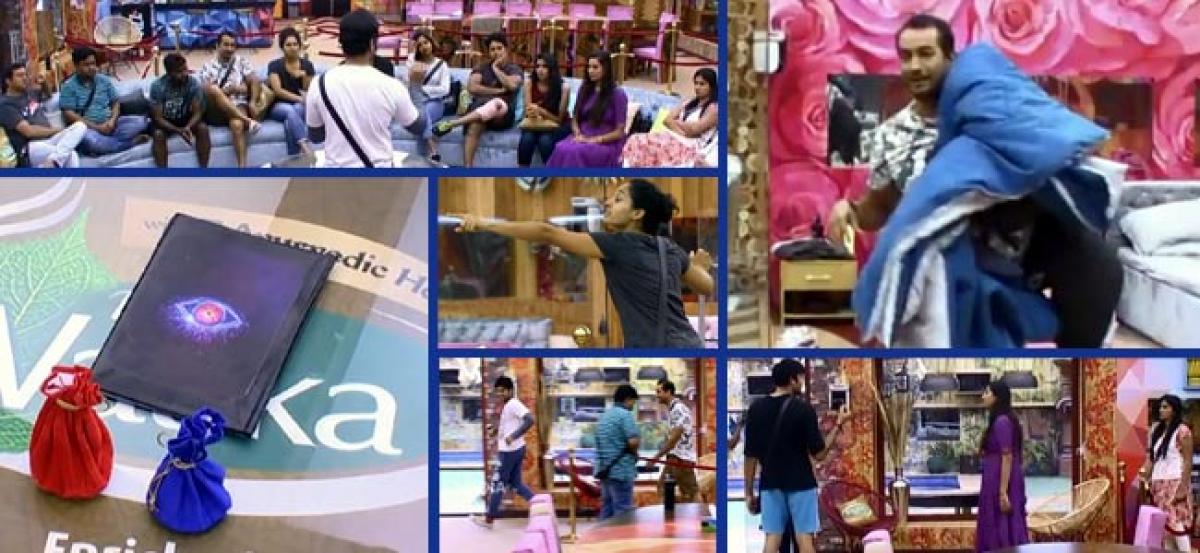 Highlights
In the current episode, Bigg Boss has announced a task between men and women in the house The men and women were divided into two teams, and each team was given 50 gold coins The house is divided into territories for both the teams, and if the other team has to use the territory of the opposite team, they have to pay gold coins to the other team
In the current episode, Bigg Boss has announced a task between men and women in the house. The men and women were divided into two teams, and each team was given 50 gold coins. The house is divided into territories for both the teams, and if the other team has to use the territory of the opposite team, they have to pay gold coins to the other team.
Soon after the completion of reading the letter, without even discussing the rules, everyone has started the game. In the fuss and mess that has created, Kaushal has snatched the gold coins of women team and hid it for himself. The other housemates in the men's team neither approved nor disapproved this move by Kaushal. They acted diplomatically.
Pooja on the other side is very furious on Kaushal. All the other housemates of women's team tried to convince Kaushal to give his coins, but Kaushal was very much refusing and told them that it was his game and that is how he will be playing.
There was a serious argument between Kaushal and Pooja where Pooja has lost it on Kaushal, but Kaushal has kept his calm and continued playing the game. After a while, Bigg Boss announced a task for both the team members to grant 40 coins. The men's team has won the task and took over the coins. There's also an argument between Shyamala and Tanish sending Deepthi Sunaina to the bathroom.
Bigg Boss has announced another task in the house. In the next task, three people from the men's team won, and one from the women's team won. A lot of gold coins are now with the men's team. There are a few other tasks that are going to happen in the coming episode.
Subscribed Failed...
Subscribed Successfully...