A brilliant feel good saga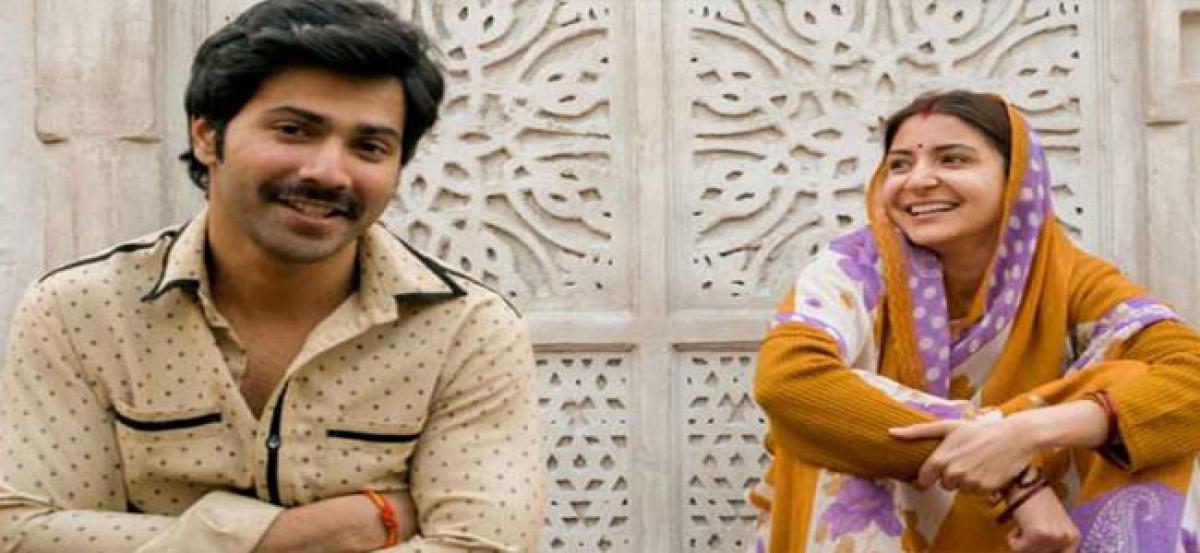 Highlights
We could do with a few more Sui Dhaaga kind of movies since Bollywood mostly churns out high decibel action movies which are overrated but never connect with the audience In that sense, Sui Dhaaga is a brilliant effort by director Sharat Kataria
We could do with a few more 'Sui Dhaaga' kind of movies since Bollywood mostly churns out high decibel action movies which are over-rated but never connect with the audience. In that sense, 'Sui Dhaaga' is a brilliant effort by director Sharat Kataria. It is a story of a man called Mauji, played with sincerity and charm, by Varun Dhawan who's wife Mamta(Anushka Sharma) is a woman of steel but appears as a timid housewife.
Actually, Mauji is a happy-go-lucky guy who finds hope even in situations where he is being insulted. He decides to work on his own and revive his grandfather's legacy of tailoring and accomplishes his mission after traversing the road of pain, heartache and unfair treatment. The beauty of 'Sui Dhaaga' is in its simple story telling. While the director has balanced the plot with lot of high emotions and sharp comedy which makes you laugh at almost every five minutes. This movie never really lets go of its balance and probably ignoring its first 15-odd minutes this movie keeps improving thereon to keep audience glued to their seats.
Right from the moment where Mamta wakes up the inner conscience of Mauji to the point where he wins redemption not just for himself but infact for his family and entire colony which has been left devastated by the decline of tailoring as a earning profession.
The performances and characters are earthy and you could identify with so many of them. Raghubir Yadav as the cynical father who finally lets go of his negativity and decides to stand up for his son is the show-stopper of this movie. There are other performances like Mauji's neighbours or Namit Das as the selfish slimy Guddu who never really helps the couple instead he traps them or that large-hearted Muslim friend who lends his premises to Mauji , all of them make you smile and laugh in turns.
Subscribed Failed...
Subscribed Successfully...