Dengue puts 52 areas at high risk in Hyderabad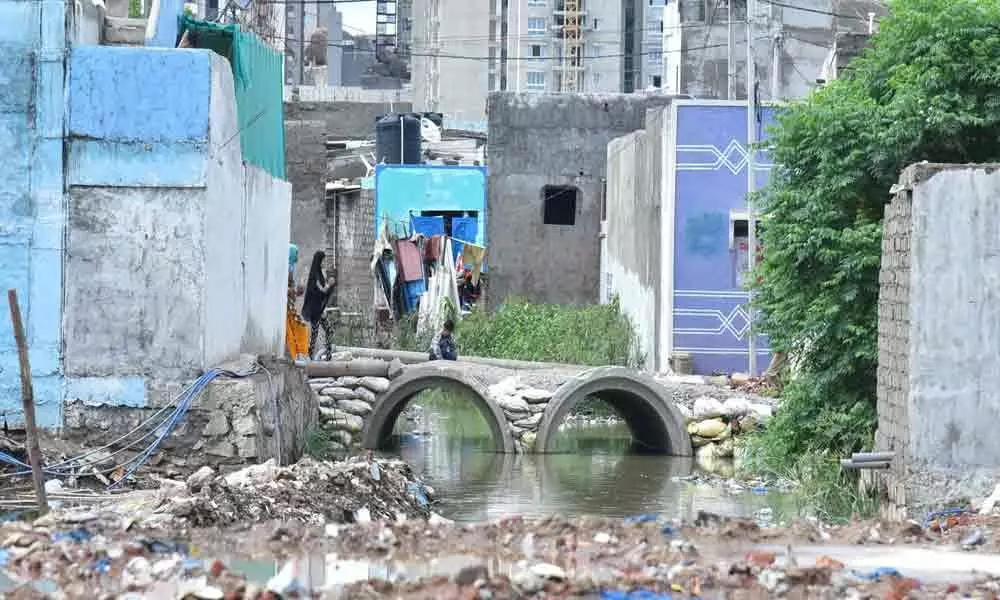 Highlights
This list was prepared from an earlier list of 330 vulnerable areas spread over 30 Circles of the civic body.
Hyderabad: Somajiguda, Yousufguda, Moosapet, Birla Mandir, Gunfoundry, Gandhinagar, Shantinagar, Hakimpet, Karwan, Addagutta, Ashok Nagar, Prakash Nagar, Bholakpur, Nagamayyakunta and Pochammabasti are among the 52 high-risk areas for dengue in Greater Hyderabad limits.
This list was prepared from an earlier list of 330 vulnerable areas spread over 30 Circles of the civic body.Dengue cases have been reported in these areas in the recent months and these places were found to have become breeding sources for mosquitos and stagnated water.
A special 15-day drive has been undertaken in these high-risk areas starting from the house of a patient who was tested positive for dengue.Apart from anti-larval measures and fogging in the high-risk area, IRS (indoor residual spraying) of insecticide is being taken in the house of the dengue positive reported patient and 100 houses surrounding it.
This apart Pyrethrum spray is being sprayed in bedrooms, halls in the house of the dengue positive patients and surrounding 20 houses and the chemical kills Aedes aegypti mosquitoes responsible for the vector-borne disease.
Following reports of the success story of Delhi government in making the Capital dengue free this season, the authorities here have now intensified their efforts to bring the situation under control.
Officials sources claim that special focus is being laid on schools, temples and places where people gather in the high-risk places where pipelines leak leading to stagnation. The civic authorities have now started spraying insecticides to see that mosquito breeding does not take place, the sources said.
After the completion of the special drive in the 52-high risk areas, the civic officials were instructed to carry out mosquito control measures in the leftover places from the 330 vulnerable areas list, which was prepared in the past.
Zonal, Additional and Deputy Commissioners, Entomology, Health and Sanitation staff of the GHMC, as well as Corporators, are being involved in special drives which also include health camps and awareness programmes.
Subscribed Failed...
Subscribed Successfully...